USA Pavilion at Milan Expo 2015 (World's Fair)
How will we double the amount of food we produce on the planet?
We managed the exhibit design process from proposal through permitting.
We worked with nearly 100 thought leaders in all areas of the $14 trillion food industry: policy, regulation, biotech, farming, distribution, culinary and nutrition to create the first view of the future of food that takes a holistic view of the implications of emerging technology across the global food system. This work formed the basis for exhibits at the USA Pavilion at the 2015 World's Fair (Expo).
Welcome to the BIoT: The Biological Internet of things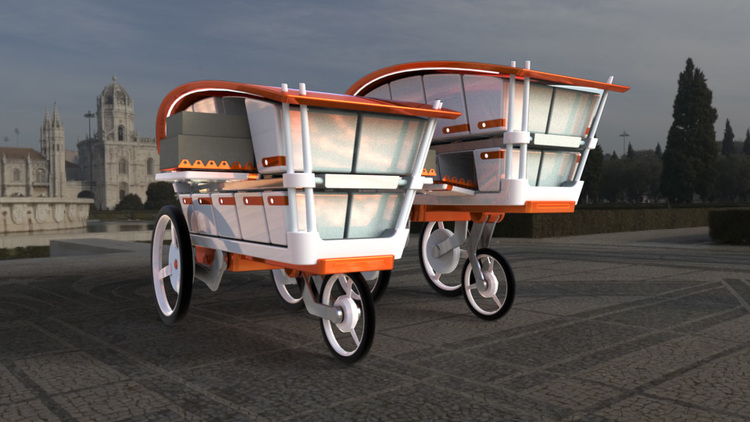 What becomes possible when biology jacks into global data networks?
We led a team of a dozen thought leaders working at the intersection of biology, data and hardware to explore this question. We took these conversations and synthesized them into a groundbreaking 150 page report: Welcome to the BIoT for O'Reilly Media. It lays out the key impacts that the Biological Internet of Things with have on food and health through the lens of 8 novel product concepts that we developed. Report to be published by O'Reilly in December, 2015.
Shape Shifter Plating System
How Do You Invent A Plate That Can Accentuate Any Dish?
In high end restaurants, A chef will frequently a specific plate designed for a dish. Chef Jamie Simpson at the Culinary Vegetable Institute had a different challenge. He needed a plating system that could be used to showcase a broad range of products and complex dishes that change out daily. The ever changing Shape Shifter Plating system gives him exactly the tools he needs.
Old Navy Smile Machine
How Do You Get Attention On A Busy Street?
Old Navy wanted to experiment with using interactive experiences in their storefronts. We designed, built and managed simultaneous installations in New York and San Francisco. Over a month, 25,000 people stepped up and had a smile put on their face!
Verizon Wireless Retail Concepts
How do you build a scalable retail sales system?
Over the course of seven years, we worked with Verizon and their retail agency, Erwin Penland to develop in-store communication strategies.
Through the process, we did extensive field research and helped them rethink the design of their stores from signage to IoT and mobile devices sales across 4000 retail outlets. In the process, we refined layouts and recommended interactive in-store experiences. We built virtual reality previews that brought new service opportunities to life and aided store and operations planning.
Kitchen Appliance Company
How do you turn a successful niche product into an extensible brand?
We worked with a successful kitchen appliance startup to rethink their business from strategy to product:
- Designed the physical and digital aspects of their next generation appliances.
- Competitive analysis, contextual interviews throughout the supply chain, feature and use analysis.
- Product roadmap.
- Identified white label product accessories and licensed goods that grew revenue while minimizing new product investment.
Why Flavors Work
How do you imagine a dish that no one has eaten before?
We use data science to help some of the top chefs in the world expand their creativity. Why Flavors Work is the first software that models both ingredient flavors and human physiology to predict how an ingredient will taste and whether it will go well in a recipe. The cookbook is coming soon.
Aha Mobile
How do you turn a failing business into an industry standard?
We worked with Aha Mobile to reposition their business from a mobile app to the server-side platform that powers next generation car radios for seven auto manufacturers.
We developed sales tools and explanatory videos that crystalized the leadership team's pivot story.
The result was an acquisition by Harman, a major automotive audio manufacturer. Today, Aha's technology powers much of Harman's product line.
Downtown Dallas
How do you share a place that doesn't yet exist?
The City of Dallas' economic development group, DDI, wanted to reinvigorate their downtown with digital installations.
Over the course of a year, we worked with them and Excitement Technology Group to reimagine the downtown experience. In the process, we built a realtime 3D interactive experience of the city where time of day, lighting, new buildings, traffic and pedestrian patterns could be changed to simulate the evolving masterplan.
At the same time, we were able to prototype experiences on target hardware and see how the interactions work in the virtual world.
Sony Wonder Technology Lab
How to you explain the Internet?
We conceptualized the content and exhibits for this 12,000 sf technology museum in New York City in collaboration with Pompei AD. The masterplan projected consumer electronics and digital services well enough that it was successfully rolled out in 3 stages over a ten year period.
Chase Blueprint
How do you explain the future of money?
We worked with acclaimed director Matt Lambert to envision the credit card of the future for Chase, including a complete UI.
Physical Vision
How do you speed the design of digital installations?
We built the Physical Vision platform, a set of software tools that makes it fast and easy to prototype hardware/software interactions in built environments.
Digital Landmarks
How do you prove the value of a new kind of landmark?
What would it be like to have a digital landmark on top of Times Square? We brought this idea to life for the Durst Organization, a major real estate developer. We developed collateral material and built a 3D Virtual Reality Theater that includes a photorealistic digital model of New York City. Users are able to explore site lines and better understand development opportunities by flying around Gotham from the Statue of Liberty up to Yankee Stadium.

The model of New York City is light enough to run on an iPad or iPhone.